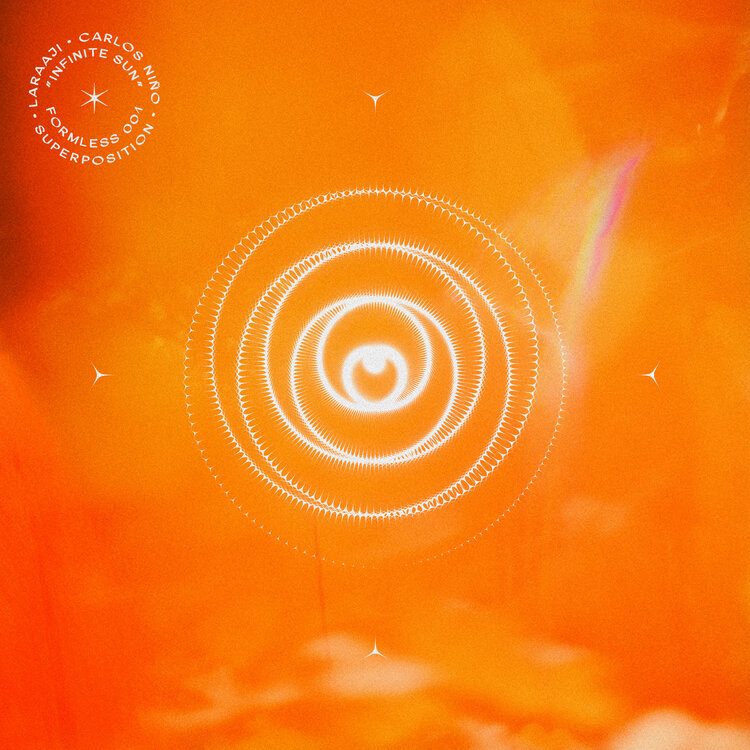 Infinite Sun
We, we are one
as this infinite sun
shining, 
vibrating, 
pulsating,
forever, 
and ever, 
and ever.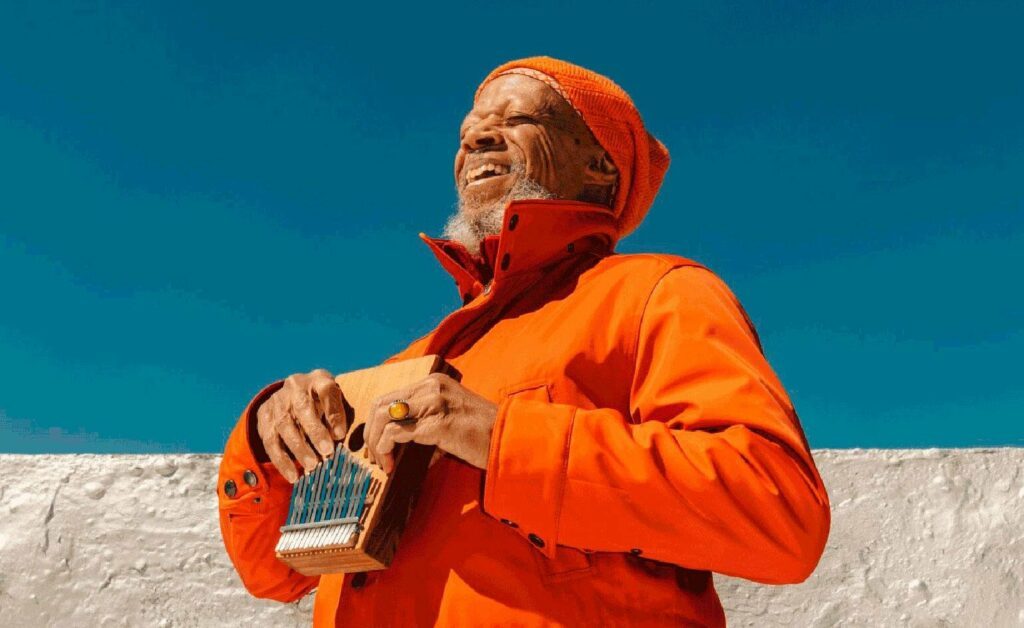 RESONATING
This piece came together effortless, with no second-guessing or overthinking. It was one of those creations that flowed effortlessly like water; Carlos sent a jam session that he and Laraaji did together.
We immediately had a vision. We took their jam session and added big spaces that we filled in with our electronics and bass.
We had a phone call and then Carlos said that Laraaji wanted to add a meditation. Honestly this was a dream come true. When Carlos sent the meditation back and we listened we were transported to a mystical place. Egoless knowing. It reminded us of our own mystical experiences, at the edge of life and death.
He was tapping into this place and riffing a mantra about a feeling when you're at the abyss of the ineffable — a knowing that we all come from this place and will return there.
When we finished, there was a feeling in the studio that we caught successfully captured a vibe, like a butterfly. We both said, this is perfect. We don't care if anyone likes it or not, it just is what it is.
This piece is the most psychedelic of all of the meditations. Infinite Sun can take you to the mystical place without any drugs.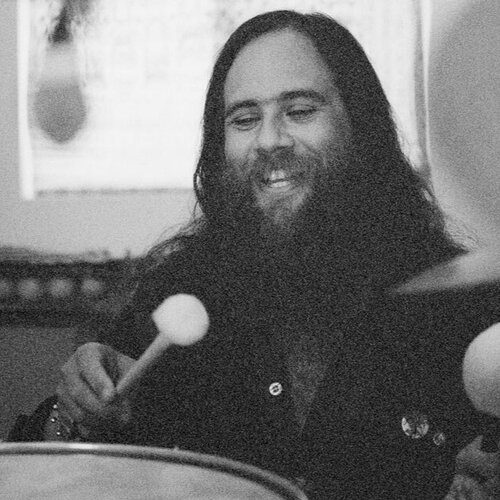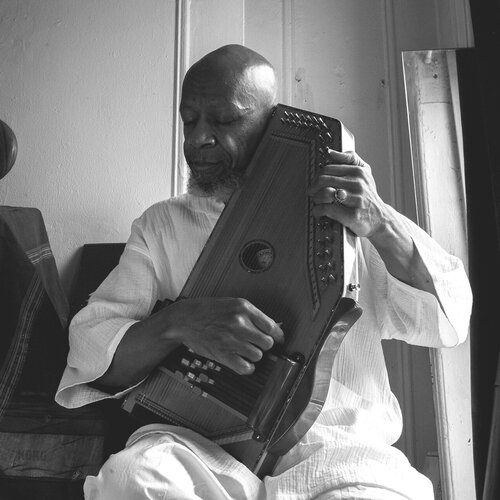 VISUALS BY STRANGELOOP
OUR INTENTION
Pair contemporary musical compositions with the narrated work of modern and historical wellness philosophers.
Use the power of music to enhance access to timeless wisdom.
Create special pieces of art that takes the listener on a journey.
CREDITS
NARRATED by Laraaji
MUSIC by Carlos Niño, Laraaji, Superposition
A&R by Alex Kelman
ARTWORK by Maria Louceiro
DESIGN by Dean Grenier
VIDEO by Strangeloop
MASTERED by Shawn Hatfield
RELEASED on Formless
DISTRIBUTED by Alpha Pup